About …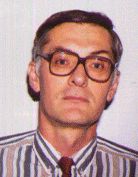 László Kramár, M.Econ., CFP
While I can wear various hats (that of a life insurance agent or broker, or an investment advisor, e.g.) when dealing with clients, I consider myself first as a financial life planner, a financial advisor generalist. I started out in the financial services field in 1996 as a life and health insurance agent providing insurance through multiple insurance carriers, and later became a Certified Financial Planner.
I strive to provide outstanding financial life planning facilitation and various financial health-care services that creatively mitigate financial constrains and enhance opportunities. My overarching goal is to help clients achieve a fulfilling, meaningful life. I advocate the life planning approach, over and beyond product sales, investment, and mainstream financial planning. I believe that we should deal with finances not for its own sake but because of objectives beyond finances.
Within the general financial life planner / advisor approach, I have two special focuses: risk management and socially responsible investing. With this background, a life and health (disability, critical illness and long term care) insurance agent I am, but operating as an independent broker in Ontario, predominantly in the Greater Toronto Area. (click here for agents-brokers differences)
Why did I become a financial planner? I think it happened basically because I
like to deal with and help people
like to deal with and find creative solutions to complex problems
am future oriented, and also intrigued by the dynamics of change, and personal motivations and interactions
have a solid background in and curiosity about business and related fields
am good at numbers and computers, indispensable tools to do this job properly.
The main formal steps of my career:
I graduated from the Budapest University of Economics (specialized in planning, although not the personal financial type); my Hungarian university doctor's degree is comparable to a Canadian Master's degree
worked on large international development and investment projects for several years in Hungary and elsewhere
studied business related issues (strategic planning, marketing, etc.) in courses in Ireland, Belgium, Netherlands, US, and business management at the doctoral level in Canada
got involved in the insurance business in 1996.
I have sold insurance policies from the following companies during the years: NN Financial (became part of Transamerica later), Laurier (became part of Imperial Life, then DFS), Commercial Union (became part of Manulife), Westbury (became part of RBC), Aetna (became part of Maritime Life), Maritime Life (became part of Manulife), Canada Life, CNA (became part of Canada Life), Transamerica, Equitable Life, and Great-West Life. I'm also contracted with AIG, Assumption Life, Standard Life, Empire Life, … and will be with even more companies if that's what a client's situation requires.
To be able to provide a broader service, in 2003 I obtained the Certified Financial Planner designation as well.
Privately, I consider myself a community-minded environmentalist, and a nature enthusiast. I like jogging, canoeing, hiking, biking, gardening, and wood chopping / splitting, … but also reading and listening to several kinds of music. My community involvement peaked in the last few years in the Whole Village ecovillage project in Caledon; however, now I'm back in Toronto. I have three adult children and three grandchildren.
Important convictions, practices, and associations regarding my work:
(i) I would resist to deal with only a single company that offers financial products (the fact that I tend to avoid mentioning company names on this site has a lot to do with this), because I think it would significantly curtail my independence and the level of service I can provide; and
(ii) I think, the whole financial industry is slowly changing in favour of the consumer, primarily because of increasing competition, and the availability of new information technologies.
(iii) I consider money matters as very important aspects and part of life, … but not more than that, … not the only or even the most important part. I don't wrap my life around money only. I tend to associate with people who also hold other important values such as worldmindedness, environmentalism, social justice, or humanism.
Because of these convictions, I …
invest much more than the minimally required, and generally practiced, into my own preparation for and keeping up to date in this job;
was, for nine years, a member of the Social Investment Organization, and joined the Canadian Institute of Financial Planners too.
really want to keep my independence, and not to be limited by the choice that any single insurance brokerage allows. Directly or through nation-wide brokerage networks, I have easy access to almost all life and health insurance companies in Ontario and British Columbia.
try to engage with interested clients in what I call 'WaD' finance. I introduce this term not to entice greed with its connotation to the expression of 'wads of money', but to describe 'Wise and Decent' dealing with financial matters. I offer the term as an extension on the increasingly popular 'SRI' (Socially Responsible Investing), to include long-term and responsible thinking at every level (the individual, the family, the immediate or larger community, … up to the whole Earth) and fair and cooperative dealings with clients and by/among various members of the financial sector.
I summarized on the separate Services page the things that I, as a planner and broker, can offer to you
Why am I building this Web site?
Yes, I expect that some of the visitors will consider using my services, … but there is much more to it. It has a lot to do with the fact that I strongly believe in many people's need for the type of information, interpretation, and views I present here. I remember how my worries appeased when I bought my own first 10 year term life insurance, years before it first occurred that I might become a broker myself. Later, I realized how ignorant I was when I uncritically accepted the offer of the first persistent agent. In a more general sense as well, one can see so many examples for people suffering in various ways because of improper dealing with their financial affairs.
Many people hold debatable, or plain wrong, attitudes regarding conscious conducting and planning of their life journey as well. I think people need education and encouragement to think, explore, and learn in these fields to improve their lives. If I can help this improvement, then the effort invested in this website was worthwhile. With it as well, I try to enhance better mutual understanding and clear communication, things that are so vital between clients and professionals (Have you seen one of my favourite stories (see joke #4) in this regard?) and within families as well.
To increase the flexibility, liveliness, and interactivity of the site, in March 2008 I switched it to a blog-based one. With this move, I stop producing my irregular newsletters. I invite visitors to ask questions, add their experiences, make comments and recommendations, and perhaps even argue or highlight various aspects from their unique points of view.
How to find your way around here
The site has 'pages' (with no opportunity provided for visitors to attach comments, no tags attached, and not included in the month-by-month archives) and 'posts' (where you can add your comment, rely on tags, and which are archived according to the time of their creation).
There is some repetition in the content on various pages and posts, but (at least I hope) it's not mindless. The reason for the repetition is usually that I try to go into some details for the sake of those who have the time and patience to read, while I also want to help others who are more time constrained. There is no single best way of navigation, but at least you should be aware of the nature of the various ways.
If you are for brevity, I suggest you start with the Frequently Asked Questions (FAQ) link on the left. Brevity comes at the cost of some simplification, of course, but sometimes it is not a problem. At a minimum, learning some key concepts and terminology helps to start thinking and talking about important issues more sensibly than it would be possible without any familiarity with them. While the pages behind the "Main pages" link in the left sidebar are rather lengthy ones about very important issues, the larger number of FAQ pages are usually short(er). It doesn't mean that they are about less important issues. Please do not take the 'Frequently Asked' part of FAQ literally. Some of the questions listed have actually been asked of me, but others are what I just assume would occur to site visitors. With time, hopefully, the proportion of these 'pretended' questions will decrease, because thre will be more 'real' questions posed by others to respond to.
If you have some specific interest, probably a site search will be the most helpful.
Another quick-start approach is to check whether your life situation, at least to some extent, resembles one or more of those typical scenarios presented under the 'Life profiles' link in the left sidebar.
FAQ posts are not included in the "Archive of all posts" list.
Picking filtering terms ('tags' or 'categories') from the left sidebar can work well also for those who have a specific interest, but simply looking at the full list of tags used can itself be a good idea-generator too. Tagging/categorizing is human-made, and strives to focus on the essential aspects, while a search is mechanistic and computer-made, without much distinction content-wise. So, e.g., if you use a word found in the tag list as a search term, do not get surprised if you get much more 'hits' than by clicking only on the tag in the list. Any one post gets only a few tags based on the essence of the post, but the whole text also contains, of course, numerous other words that you will find via a search, whether they are really important in that text or not. If you want to limit your time spent here, you're probably better off with the shorter list of 'tags' (or an 'advanced' search), but if you are looking for some detail, you'll only find it perhaps only via the search function.
Using the Archives links is not not very useful at the beginning, but it will become more useful with time, as posts will accumulate.
Via the Google search window in the right sidebar, you can search for any word or expression easily. (Actually, now the search covers all the remaining pages of the old site as well, … but those pages will disappear in the near future, as the transition moves ahead to the new site.) If you enter two words (e.g.: life insurance) as search terms, it will find you pages/posts when both those words occur, in any order. If you, however, put the two terms between quoation signs ("life insurance") , then you will get fewer hits because those texts where the two words are not adjacent and in this order, will not be shown.